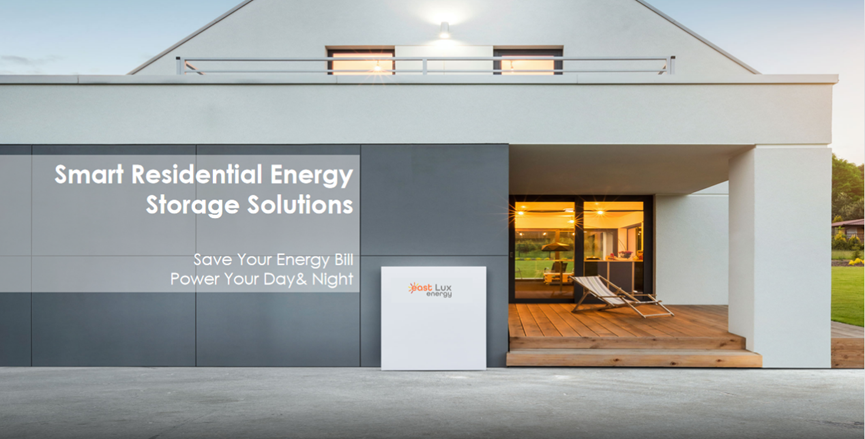 Residential Energy Storage system is one kind of green, efficient, advanced and safe energy supplying system, which saves home electricity cost by storing energy from off-peak hours and surplus clean energy generated from photovoltaic system, perfectly designed for PV self-consumption, back-up power, load shifting and off-grid solution for household applications.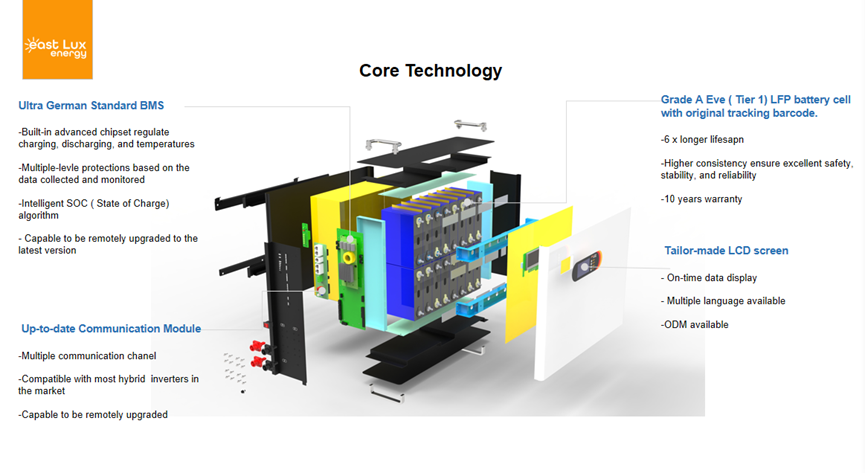 East Lux has been pushing ahead with the development of energy storage systems as the perfect complement to solar modules.
Our residential energy storage battery system with high energy density LFP batteries. The capacity of the system can be flexibly configured between 5kWh ~80kWh. With the BMS management system, it has a cycle life of more than 10 years and is suitable for installation in household, villas, office areas and other scenarios.
Let us help you protect your family and your business through any outage.